Unique Ways to Promote and Sell Your Self-Published Book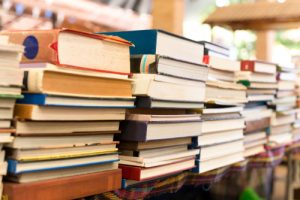 This latest blog series has explored unique ways of marketing books. Traditional promotion and book marketing is great—and you should do so in combination with these unique means of promotion to ensure your book attracts all the attention you can get. Book marketing for self-published authors can seem daunting at first, but with a mix of traditional and unique promotional efforts, sales should increase. The more people who see your book, the more copies you'll sell to eager readers.
It'll take a little effort on the self-publisher's part, but book marketing, in the end, is so worth it.
Traditional Book Marketing
What do we mean by "traditional" book marketing? This includes popular ways of marketing books, such as running social media ads, press releases, interviews, etc. Traditional book marketing for self-published authors will rely heavily on social media presence, an author website, and word of mouth.
Self-publishers can run ads on social media, or they can post about their upcoming book release for free (albeit very frequently). Having an author website will an active blog will boost sales by providing readers will examples of your writing before they purchase said book.
Word of mouth will also be a great way for self-published authors to get the word out about their book. Tell family, friends, colleagues, and anyone in your community.
Unique Book Marketing for Self-Published Authors
If you want to get a little creative when marketing books, try any one (or all four) of these options.
Book Clubs for Marketing Books
As a reader, book clubs are a fun, interactive way to stay active in your reading. They allow for deep thought and meaningful discussion. As a writer, book clubs can be a very unique way to increase your book sales.
Depending on the size of the club, you could increase your sales considerably. When a club selects a book for their monthly or bimonthly meetings, their members must buy (or borrow) the selected book and read it before the meeting.
Start with local book clubs. Most likely, there will be at least one book club within your community. Check online or in bookstores, community centers, or libraries for clubs that meet in your city or town. Local book clubs should be your first choice, because having hometown appeal will definitely help your pitch to the book club.
If there aren't local clubs you can pitch to, expand your search to surrounding areas. Continue to work your way out. If you're having a difficult time finding clubs near you, consider using a search engine like Meetup or the American Library Association.
Book Reviews are Great for Marketing Books
In addition to getting your book into book clubs, book reviews can help encourage readers to purchase your book. A book review shows potential buyers that others have enjoyed your work, and that buying and reading your book is worthwhile.
Here are some ways you can get book reviews:
ARCs (or, advanced reader copies): Advanced Reader Copies, also known as ARCs, are preliminary runs of soon-to-be published books for the sole purpose of reviews. Publishers will send ARCs to websites, magazines, newspapers, and other authors. This way, when the book is released, reviews and blurbs can be published soon thereafter. Self-publishers can also produce ARCs. DiggyPOD makes it easy to print small runs of books to send out for reviews.

Peer reviews: The easiest way to get book reviews is to have your friends, family, and writing colleagues review the book. They can do this on Goodreads, Amazon, or other online marketplaces.

Book review sites: A third option is to send copies of your book (physical or digital) to sites that review books for a cost.
Book Trailers as Book Marketing for Self-Published Authors
Our number one book marketing for self-publishers tip? Use videos! Stats have shown that:
82% of people on Twitter watch videos

45% of people watch over an hour of videos online each week

YouTube has over a billion users (and more than 500 million hours of videos are watched on YouTube

every day

)
Take advantage of this momentum. Create a book trailer for your self-published book! A book trailer is a short, promotional video that teases what your book is about, provides the release date and order information, and, of course, entices viewers to purchase the book. This short video is released prior to the publishing of your self-published book, that way readers can know about it ahead of the publication date.
To make your book trailer, you'll need to:
Write a script.

Select images and videos.

Choose music.

Decide on a video creation software.
Attending Book Fairs can Market and Sell Books
The fourth and final unique idea for marketing books is attending book fairs or festivals. A book fair is a celebration and showcase of authors, books, and publishing houses. A book fair is usually hosted by a publisher, bookseller, or book dealer as a way to promote and sell books and build interest.
A book fair or book festival gives you a direct line to consumers. It provides authors the chance to meet their readers face to face. Even if you can only sell at local book fairs or festivals, small events with people who live in your same town, these are readers you can connect with and share the love you have for your self-published book.
These are only a few ways of marketing books. Self-publishers should take advantage of every promotional opportunity they get. The harder you work, the more likely your book will sell. Your excitement and passion for your self-published book will be the number one promotional tool in your arsenal. If you're excited about your work, readers will be, too.
Book marketing for self-published authors doesn't need to be daunting or difficult. With a little creativity and hard work, you'll watch your book fly off the shelves.
Do you have any additional book marketing tips? Let us know what worked for you in the comments.