Hardcover Book Printing
Need a Hardcover Book printed?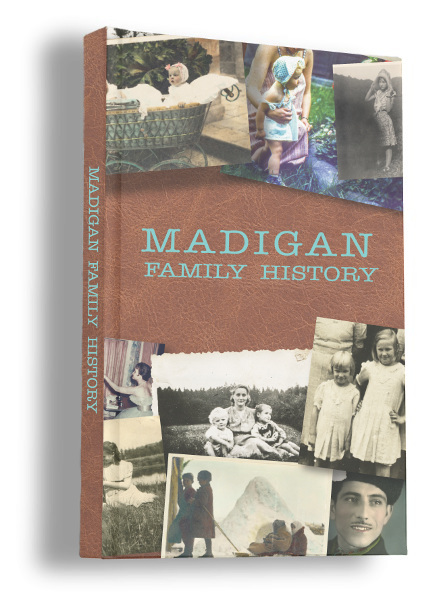 Whether you are printing a hardcover novel, cookbook, yearbook, children's book, or any other book genre, you can now turn your dream of getting published into a bookstore quality hardback edition.
With DiggyPOD, you can choose different paper stocks, and you can mix your interior pages with black and white printing and full color printed pages. We also offer short run hard cover book printing, our minimum quantity is 24 books. Feel free to review our hardback book printing prices, by using our Instant Quote Calculator.
We offer Hardback Binding in Three Standard sizes:
Best Online Hardback Book Printer
At DiggyPOD we believe we are the best hardback printer online. We take great pride manufacturing self-publishers books for them. We do extensive quality checks throughout the printing process to make sure we exceed our customer's expectations.
We make hardcover book printing easy and affordable. See the many advantages of printing with DiggyPOD.
Best Quality in the Book Industry
Free Cover Templates and Video Tutorials
Free Interior Text Templates and Tutorials
Free Spine Creation
Free Ground Shipping on 100 or more books
Great Phone and Email support
Made in the USA
Case Bound Book Printing - Our Process at DiggyPOD
Each book cover is printed on 100# gloss text, then laminated with either a gloss or matte laminate for protection.
Once laminated, we glue the cover to .088" thick book boards to make the casing of the book.
While the outside case is being manufactured, we perfectly bind your book with either white or natural colored endsheets (the endsheets are used to adhere the inside of the book to the hardback case of the book).
After the interior of the book has been bound and trimmed to the final size, we then glue the outside book case to the interior text.
We believe in helping authors make their publishing dreams come true, and do our very best to help them along their journey of publishing their life's work.
Common Questions about Hardcover Books
What is a Hardcover Book Binding?

Hardcover bound books are first perfect bound with a blank end sheet, and then trimmed to the final trim size. The outside cover of the book is glued to .088" thick book board and are wrapped in cloth, leather, or a printed sheet (typically called case wrapping). DiggyPOD offers case wrapped hardbound book binding, we do not offer cloth or leather wrapping.

What is a Dust Jacket?

Dust Jackets are detachable outer cover, made of paper & printed on for a custom look. The Dust Jacket has folded flaps that hold it to the front & back covers.

What is Foil Stamping?

Foil stamping (which is also known as hot stamping) is the process by which the book title and author name are stamped onto the book in gold or silver foil. Foil stamping is most typically found on cloth or leather-bound books or books with dust jackets. Because this process uses a steel die that hot stamps the foil onto the front cover, it can be quite expensive, costing anywhere between $500 and $1,500. DiggyPOD does not currently offer foil stamping.

What is Embossing?

Embossing is when you use a steel die to put an impression into paper to give a raised letters or design. It is mostly used on dust jackets to give the book cover a high end finish feel and look. Embossing can be quite expensive, as the embossing dies can cost anywhere from $300 to $2000 depending on how intricate the embossing is. DiggyPOD does not offer embossing.

What is Smyth Sewn Binding?

Smyth Sewn books actually are sewn together on an industrial sewing machine to help hold the pages together. The sewing is applied once the pages are folded into signatures and collated together. This adds another step to the hardcover binding process, and can only be done if the book is printed in signatures. At DiggyPOD, we print only flat sheets on our digital printing presses, so we are unable to do smyth sewn books.

What are End sheets?

An end sheet (also called an end leaf) is used as the false cover of hard bound books. These end sheets are glued to the interior book pages and then glued to the inside of the outer casing of the book. The end sheets are a thicker paper that secures the book block (text pages) to the outside cover casing with glue. End sheets are either white or natural and contain no printing on them.

What are Endbands?

Endbands are multicolored ribbons on the top & bottom of the book spine. Endbands are used for decoration only & serve no additional functions to the book. Endbands are typically used for Reference books, and some religious book.

What is the minimum amount of hardcover books I can order?

Our minimum order is 24 books.

Can I get a proof of my hardcopy book?

Yes, you can order a hard copy proof for $80.00 when you place your order.

What is the turnaround time for my hardcover books?

Our production time for hardcover is 10 business days + shipping time.

What is the minimum number of pages that I can have for hardcover books?

The minimum page count depends on the paper used for the interior pages of your book:

50# white – minimum page count is 42 pages
60# white – minimum page count is 36 pages
60# natural – minimum page count is 34 pages
70# white – minimum page count is 30 pages
80# gloss – minimum page count is 45 pages

What kind of hardcover book does DiggyPOD produce?

DiggyPOD produces a Case Wrapped hardcover book. The casewrap in printed on 100# gloss text in full color and then we apply either a gloss or matte lamination to protect the cover.

What are the layout requirements for my hardcover book?

One pdf file of your book cover & a separate pdf file for the interior pages.
Fonts must be embedded in both pdf files.
Page size must match the trim size of the book you are ordering.
PDF file should be in single page layout
Make sure any graphics are high resolution (we recommend 200 to 300 dpi).

What size of hardcover book can I print?

DiggyPOD offers three standard sizes hardcover binding: 5.5 x 8.5, 6x9 7x10. This is portrait size only.

Can DiggyPOD print both Hardcover & paperback books from the same file?

Yes, but you must place a separate order for each binding style. We cannot do both binding types on the same order, because the binding process is quite different and requires different equipment and set-up times.
Feel free to read our reviews below, or view the over 1400 verified online reviews. Feel free to give us a call with any questions you might have about our case binding offerings at 1-877-944-7844 Monday thru Friday 9:00 am to 5:00 pm EST.
Authors Love our Hardcover Book Printing Services
"I intended to Email you last Friday to let you know that I got the books on Thursday but I never had a chance. The books are beautiful! To tell you the truth, both my wife and I had tears in our eyes while looking and browsing them. I want to tell you that I appreciate the quality of the DiggyPOD product, and especially, I want to thank you for your patience and great help every step of the way."
-Jose
"Just wanted you to know how pleased we are with the books. The paper quality is excellent and the book looks wonderful. I see some things I wish I had done differently, but the printing is the highest quality. Thank you so much for your patience during this process. Just wanted you to know how happy we are with the work."
-Teresa Lampros
"The books arrived in good condition. Congratulations for the excellent job. DiggyPOD is creating a revolution in the publishing industry. All authors must be aware about that."
-Roger Geaniton
"I just received my book printed by your company. I have no words to thank you for the excellent job you did. It was very easy to set up the printing since you provided me with all the tools needed. The quality is near perfect, the completion of printing and shipment were very fast. Thank you very much and best wishes for success of your company."
-Dr. Efim Manevich
"I just wanted to say THANK YOU! This project means the world to me and you have given me great advice and guidance. I got tears in my eyes looking at the books. You guys are the BEST!"
-Yolanda McPeck
"I just wanted to thank your entire staff for the great job you did on my book. When FedEx delivered and I opened the boxes, I cried. The book turned out so beautifully, way more than I ever imagined."
-Glenda Graves
"I received my books a few days ago and was delighted! You have gone over and above my expectations! They are beautiful. Thank you for the excellent service. Congrats to you and the print team."
-Diana