Christian Self-Publishing
DiggyPOD is the leader in Christian self-publishing. Of the 100,000 books we print each month, more than 75 percent are Christian books. Christian authors come to us because at DiggyPOD we produce only top quality books worthy of their manuscript.
Since 1988, we have worked with authors just like you. We are the go-to resource for writers interested in Christian self-publishing. We have published books of every denomination: Catholic, Baptist, Methodist, Lutheran, Presbyterian, Protestant, Pentecostal, Episcopalian, and non-denominational.
When you choose DiggyPOD to print a book, you've trusted us to bring your message of faith to life in print, and we're committed to upholding that trust. DiggyPOD makes sharing your message simple, affordable and of top book quality with our state-of-the-art printing process.
A Christian Publishing Company You Can Trust
At DiggyPOD, our core values are what set us apart from other Christian book publishers. We are committed to our customers through innovation and integrity.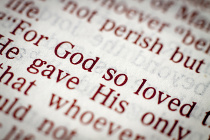 As a Christian company, we understand your unique needs as a Christian publisher. We give all customers personal service that you can count on, time and again, setting industry standards in affordability and customer satisfaction.
We Deliver Top Quality Books, But Don't Take Our Word for It
We want you to be absolutely confident when you choose DiggyPOD so we offer a free book sample that allows you to see the quality of our printing, color, photos, cover and more. Order your free sample today and discover the DiggyPOD difference. And view the testimonials of our real customers to see that your satisfaction is assured.
If you have any questions about Christian self-publishing, call us at (877) 944-7844. At DiggyPOD, we're always happy to help. We want to make sure you have all the information you need before making the important decision of choosing who to print your book with.