Genealogy Publishing for Family History
A genealogy or family history book is a beautiful way to record your family's unique history, preserving it for generations. Watch your family tree come to life when you print a genealogy book. We've printed more than four million books since 1988, many among them family history books that last a lifetime. We always offer the highest-quality genealogy publishing and family history book printing available in a format that is infinitely customizable.
Finally you can create the genealogy book that captures the history of your family. Genealogy printing is easy and affordable — and the finished product is always a thing of beauty. A published genealogy would make a priceless family keepsake that can show important details about your family background such as children, marriages, birth records, burial locations, and important personal or historical events that were a part of the person's timeline. Imagine how fun and possible it is to now compile those old certificates and photos left in the shoeboxes and file cabinets and publish them into a family history book that can be a thoughtful gift and record to posterity and relatives.
Starting a Genealogy Book
Here are a few important details when getting your family history ready to print.
Scrapbook versus Memoir
Your information can be conveyed in two major ways depending on what information you have collected and retained and how comfortable you are writing a narrative or being creative.
Memoir - If you have a range of documented life events and journals for a few individuals, maybe a memoir-styled book will serve telling about their time period, the life conflicts and the resulting decisions that made them who they are. Having a background of knowledge and personal interviews concerning the culture, economics, and modalities of their periods will help you convey the best narrative.
Scrapbook - If your documents revolve primarily around certificates, photos, and other third party records, then maybe a scrapbook or album-styled book can serve as a way to showcase who they were and how they are connected to your family today. Descendants, dates, timelines can all be conveyed on just a few pages for each person allowing you to showcase the entire collection of your family records in a single family compilation.
Pick a Theme
Many people like to theme their family history book around a common thread that ties them all together as a single family unit. Be sure to what this theme could be and emphasize it throughout your genealogy book. This way when the book is closed the detail remember most can be your theme and how it ties all your family members together.
What Can I Include In My Genealogy Book?
Your published genealogy can include all the images, letters and historical documents you've found when researching your family background. Here are some ideas to get you going:
A classic family tree
Family member biographies
Photos, lots and lots of photos
Copies of letters and generations-old correspondence
Information about where your family hails from
A history of where you family has lived throughout the years
Family recipes
A fun-spirited quiz about your family
What will your genealogy record look like? Be inspired with your own history and stories, and see what some covers of our self-published genealogy book authors have done.
Example Family History Books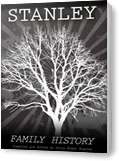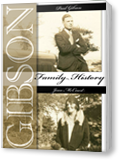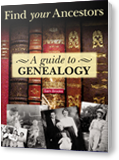 If you'd like to see an example of what DiggyPOD printing looks like in real life, please order a free sample book. Check out the paper, cover and photo quality – it's on us.
Have any questions about genealogical book printing and or family history publishing? Call us today at (877) 944-7844. We're happy to answer any of your questions.
We Are Proud of our Five Star Rating!

"The product was delivered exactly as promised in a timely manner. The customer service was also quite helpful. Overall I was quite satisfied and the person who received the books as a gift was delighted."
"I would like to thank you for all your help in getting my book published. I found the process to be very user friendly especially for a beginner like me. The books arrived and I was pleased on how professional they looked."
Subscribe to our
Publishing 101 Newsletter
Receive periodic updates on publishing best practices. No Spam Period!
Please enter a valid email address.