How to Create a Print Ready PDF
Most self-publishers create a PDF file out of Microsoft Word. One of the biggest problems with creating a PDF out of a word processing program, is that it does not embed all the fonts. Most of the time, the 'save as PDF' feature will not embed the common fonts, and this is a problem.
For instance: Arial is a common font, but there are hundreds of different versions of Arial, and our version might be a little different than yours. If our version is different than yours, some letters, symbols, or a font substitution can take place and end up distorting the flow of the text and layout when we print your book.
Below we will show you how to create a good PDF file using a program called doPDF, and how to check to make sure your fonts are embedded. Make sure you have reviewed our Templates and Margins video, as well as our Cover Template video, before creating your PDF.
Export a PDF in Adobe InDesign
If you are using Adobe InDesign, you can create a PDF right from the program. Adobe Creative Suite is great for laying out a book, we recommend exporting your PDF's using the PDF/x-1a:2001 setting. This setting will automatically embed your fonts, and alert you if there are any low resolution graphics.
Video Tutorial of Creating a PDF File on Windows
Step 1. Download the doPDF Print Software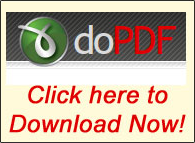 Step 2. Install the doPDF Creation Software
Step 3. Create a PDF of your Book
Feel free to give us a call with any questions you might have about setting up a book spine, or have your graphic artist give us a call as well at 1-877-944-7844.