How to Create a PDF for Book Publishing
Most self-publishers write their book using Microsoft Word and then create a PDF file from the Microsoft Word file. When the Word file is exported to PDF, it will not embed the common fonts using Word's default settings. Fonts not being embedded in the PDF file is the biggest issue we see with the PDF files we receive.
For instance: Arial is a common font, but there are hundreds of different versions of Arial, and our version might be a little different than yours. If our version is different than yours, some letters, symbols, or a font substitution can take place and end up distorting the flow of the text and layout when we print your book.
Create a PDF with DiggyPOD's Online Converter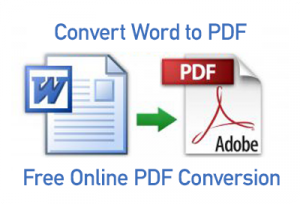 At DiggyPOD, we know how frustrating it can be when creating a PDF file correctly. This is why we have created a Free Online Word to PDF Conversion tool. The free PDF creation software will take your Word document and convert it to a Print-Ready PDF file. Our create to PDF tool will convert most Word documents, but some older versions of Word may not convert perfectly. Our PDF converter may also not have the exact same fonts that you have and therefore will not convert your file.
If you are using an older version of Word, or using fonts that we do not have, you can use a program called doPDF. Below we will show you how to create a good PDF file using the doPDF printer. We have created some video tutorials to show you how to use the doPDF printer and how to check to make sure your fonts are embedded. Make sure you have reviewed our Templates and Margins video and our Cover Template video before creating your PDF.
Keep in mind that you are taking one software format and converting it to another format. Whatever PDF conversion software you decide to use, please make sure to proof your PDF file very carefully before submitting your book printing order.
How to Save or Export Adobe InDesign as a PDF
If you are using Adobe InDesign, you can create a PDF right from the program. Adobe Creative Suite is great for laying out a book, and we recommend exporting your PDF's using the PDF/x-1a:2001 setting. This setting will automatically embed your fonts and alert you if there are any low resolution graphics. Adobe also has a nice video explaining how to create a PDF out of InDesign. Just remember to use the PDF/x-1a:2001 setting.
Feel free to give us a call with any questions about book publishing and creating a PDF, at 1-877-944-7844. We are here to help you in your quest to become published.
Video Tutorial of doPDF Conversion Software
Step 1. Download the doPDF Print Software
Step 2. Install the doPDF Creation Software
We Are Proud of our Five Star Rating!

"The product was delivered exactly as promised in a timely manner. The customer service was also quite helpful. Overall I was quite satisfied and the person who received the books as a gift was delighted."
"I would like to thank you for all your help in getting my book published. I found the process to be very user friendly especially for a beginner like me. The books arrived and I was pleased on how professional they looked."
Subscribe to our
Publishing 101 Newsletter
Receive periodic updates on publishing best practices. No Spam Period!
Please enter a valid email address.