Are you ready to send your manuscript files to begin the printing process? Great! Here's some helpful reminders about file format requirements. Remember:
There should be one PDF file of your book cover and another separate PDF file for the book interior.
Fonts must be embedded in both PDF files.
Make sure any graphics are high resolution.
Your PDF page size must match the trim size you've ordered.
Set Up Your Cover and Text Files Separately
When sending PDF files, make sure to include all the pages in the interior PDF file, even the blank pages. And keep the cover artwork separate from the text file; if you don't keep the files separate the pagination of the book pages could be thrown off.
Make Sure Fonts are Embedded in PDF files
Your fonts must be embedded in your cover and interior PDF files. Even common fonts must be embedded. To make sure your fonts are embedded:
Select "File" in the upper left hand corner
Select "Document Properties"
Select "Fonts"
Then choose "Document Properties"
Once the window opens, select the "Fonts" tab
Here, the window will show all the fonts being used. If a font is listed as "embedded" or "embedded subset," the font is good to go!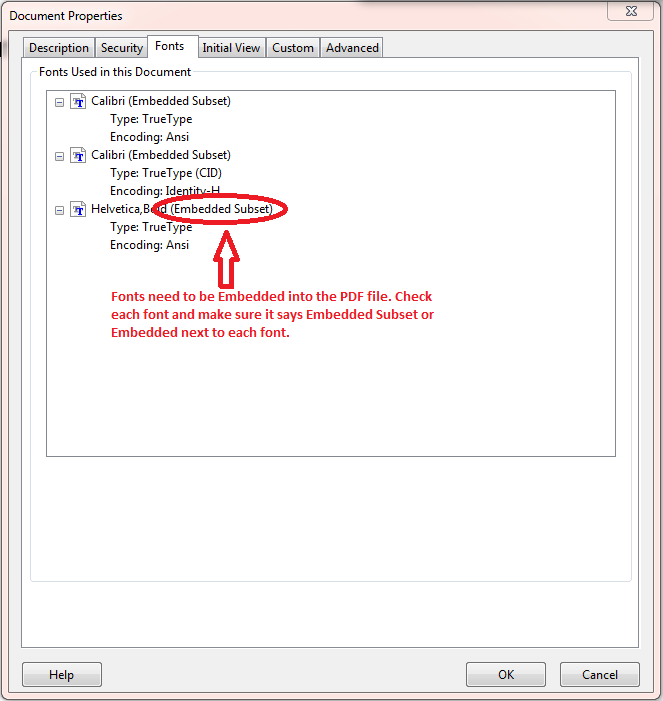 Match PDF Size to Trim Size
Your PDF files must match the size of the book you are ordering. If you want your book trim size to be 5.5" x 8.5", then the PDF file needs to be 5.5" x 8.5". To check your PDF page size:
Select "File" in the upper left hand corner
Select "Document Properties"
A screen will come up that displays your page size.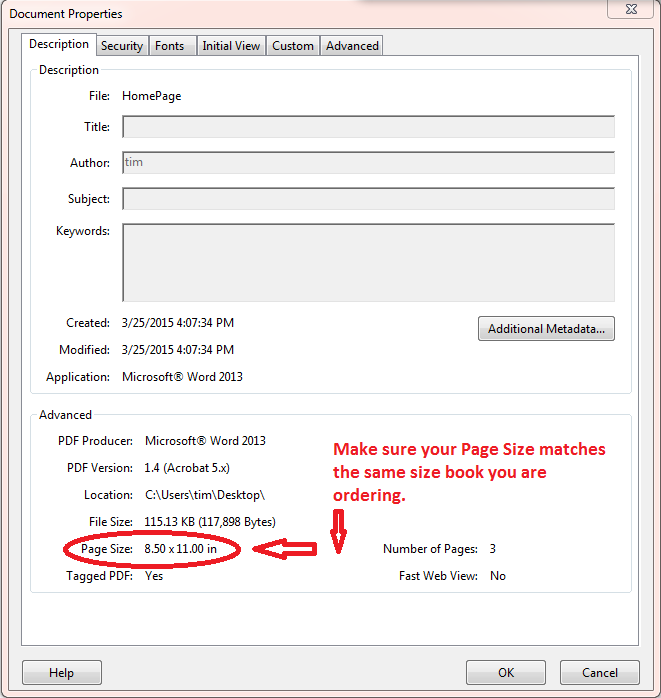 Use High Resolution Graphics
Make sure all the images and graphics included in your files are high resolution. The last thing you want to do is get your book printed using fuzzy graphics and photos. When scanning your images and graphics, make sure to use the highest quality setting or at least 300 DPI. See the difference below of a high quality image versus a low DPI image. Learn how to find the resolution of your images by watching our Cover Graphics Video.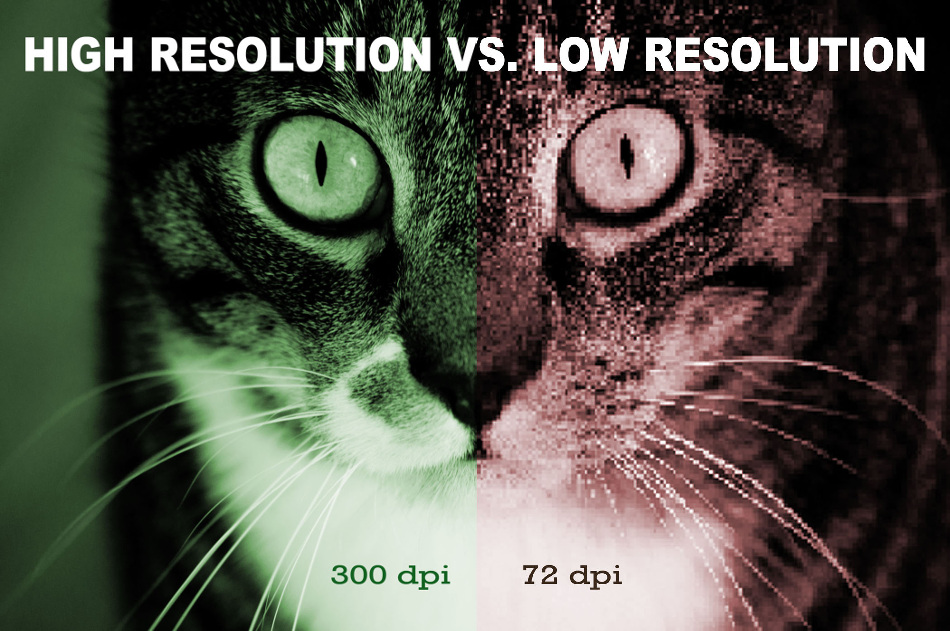 Have any questions about formatting your files? Call us at (877) 944-7844 and we can help you over the phone.
We Are Proud of our Five Star Rating!

"The product was delivered exactly as promised in a timely manner. The customer service was also quite helpful. Overall I was quite satisfied and the person who received the books as a gift was delighted."
"I would like to thank you for all your help in getting my book published. I found the process to be very user friendly especially for a beginner like me. The books arrived and I was pleased on how professional they looked."
Subscribe to our
Publishing 101 Newsletter
Receive periodic updates on publishing best practices. No Spam Period!
Please enter a valid email address.