Order a DiggyPOD Sample Book
We are so confident in the quality of the books we print, that we will send you a Free DiggyPOD Book for you to review our binding and printing quality.
Our book printing sample book will show:
The quality of our Color and Black and White printing.
The paper options we offer.
A Color Cover with Gloss Lamination.
Perfect binding with a hinged binding.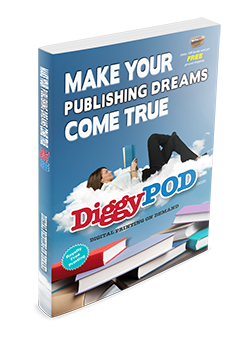 All of our samples are shipped out via United States Postal Service. For more information call us at (877) 944-7844. By contacting DiggyPOD, your e-mail address won't be distributed or sold.
No Spam Period!
Subscribe to our
Publishing 101 Newsletter
Receive periodic updates on publishing best practices. No Spam Period!
Please enter a valid email address.