Book Printing Services for Self-Publishers
Use our online book printing services to get your publication quickly, and with bookstore quality. Our customer service team will help you with any questions you may have along the way, with live phone support. Our customers will attest:
"My experience was great! This companies printing abilities are amazing! My book turned out very good, better then I expected. They kept me informed with every detail of my order from when binding started, the actual printing and the shipping time. I would highly recommend them!!!"
 —cboyd2868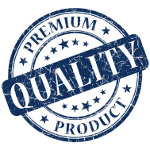 At DiggyPOD we are passionate about turning your vision into reality and empowering self-publishers. Authors who print a book with DiggyPOD keep the intellectual and financial rights to their work and make no compromises on quality. With our industry-leading book manufacturing technology, it's easy cost effective and affordable to print your writing today with premium quality and have it in your hands next week using our Super Rush production speed.
Print a Book for $2.59 - Example Book Price
Print your book for $2.59 per copy. To get this example pricing of $2.59 per copy, your book must meet these specifications:
Must be 84 pages
Trim size needs be 5.5 x 8.5
Paper stock is 50# white offset
Binding is Perfect Bound
PDF ready to print files supplied
Print 250 Copies
Every book is unique and our pricing is based on your specifications. Use our Instant Book Printing Price Calculator on the right side of the page to see what your online printing project will cost, then simply place your order or save your printing quote!
We love to service self-publishers, and find it a very rewarding process helping them get their book published. We hope that you will let us help you with your book production needs, but if you decide to go elsewhere, please make sure to educate yourself about book printing companies.
Short Run - On Demand Book Printing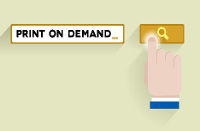 The hot new buzz word in book manufacturing is POD (Print on Demand), but it's not new to DiggyPOD. We have been using on demand printing technology since 1988. We even incorporated POD, into our company name. We are the top rated short run book printer in the United States with over 1000 positive reviews.
Learn about Book Printing Pricing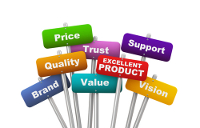 Now, it's time to learn about production and manufacturing pricing practices. DiggyPOD wants the self-publisher to have a good understanding of what the manufacturing costs are, and how to avoid deceptive pricing practices.
Read more about book printing cost, so you will understand what is really a good price, or not a good price.
Cover Options for your Book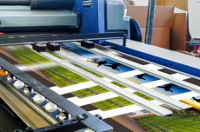 While we have seen all sorts of different book cover options over the years. We know from our vast experience, what makes a great looking cover, and what does not. You want a cover to look vibrant, crisp, and catch the potential reader's eye.
Investigate your book cover options, and find out what makes a great printed cover. We will also inform you what cover services and finishes to avoid when choosing a printer.
Binding and Printing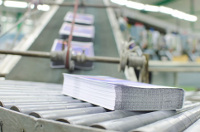 Choose the binding that is right for your genre. Are you creating a cookbook, and want the book to lay flat? Maybe you are writing a novel and want a paperback style binding.
Discover the different types of binding types that DiggyPOD offers, and decide which is right for your genre.
Create a Custom Book Size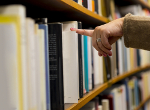 Learn how to choose the right book size and dimensions for your self-published book. We offer three industry standard sizes, and six other sizes as well.
Need a custom size book? No, problem. Please review our book sizes to learn more about custom and standard sizes.
Pick a Quality Book Paper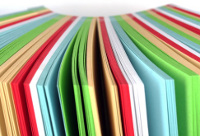 When choosing your interior paper options, you will want to make sure you are pick the right paper for your self-published book. Make sure to look at books in your same genre, to see what they use for the interior paper.
Learn more about our paper options, and what will work the best for your book.
Want a Full Color Printed Book?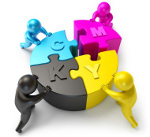 We can print your interior pages in full color. While most companies charge quite a bit more for printing full color books, we have developed software that helps keep the cost down.
So if you only want a couple pages in color, or the whole book, we can do it. Learn more about producing some of the interior pages in full color, and bring your book to life with a splash of color.
Learn about Black and White Printing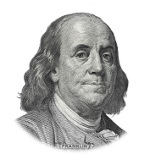 There are many different black and white presses being used in the industry today to produce interior pages. But not all of these technologies are equal.
Learn the differences between a good and bad black and white page, and what type of digital printing technology to avoid.
Watch our Book Manufacturing Process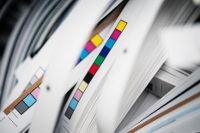 Take a behind the scenes look at our book printing process. All of the books we print are manufactured in our Tecumseh, MI facility. We never outsource any of our printing, ensuring that we can deliver the best quality possible.
We believe in teaching each self-publisher about the book printing process, and giving them the information they need to make an informed decision. You will always get straight forward answers to your questions from our friendly customer service staff.
We know how much work you have done to get your book ready to be published. Let us help you on your final step, and print your book for you today. Save a quote, or feel free to give us a call with any publishing or printing questions you have at 1-877-944-7844.