Self-Publish your Book Today!
Confused about book printing and the self-publishing process? No worries, we have created a website that is strictly dedicated to helping authors achieve their goal of getting published. We will teach you about self-publishing, how to publish a book, book printing and our printing services. We are both a self-publishing resource and book printing company for authors wanting to publish a book.
There is no need to spend thousands of dollars on a publishing package. A do-it-yourself author can do the same work that these book publishing packages offer for a fraction of the cost. With the advancement of self-publishing and digital book printing technology, self-publishers can now get their book to market quickly and easily by using companies that specialize in POD—Print On Demand technology. Authors can print the quantity they need for a book signing, event, or use POD technology for just in time delivery and inventory control.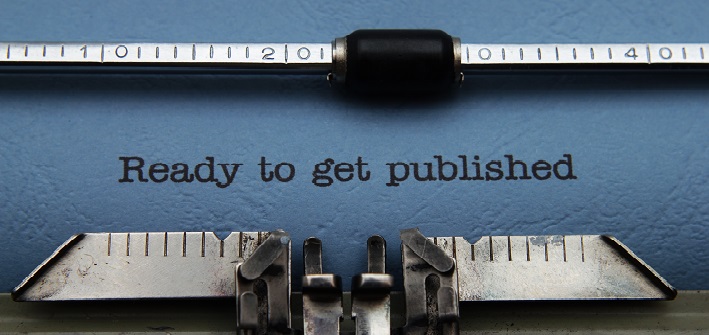 At DiggyPOD, we have years of experience dealing with self-publishers book printing requirements. We always give straightforward answers to your printing questions. We have heard horrid stories from self-publishers that have used "Vanity Presses", and we want to make sure you avoid these unethical publishing practices.
We will transfer our book printing knowledge to you, so that you can make an informed decision on what kind of services you may need in your journey as an author. We believe in being transparent and up-front about our entire process.
We have dedicated customer service phone support to help answer any questions you might have about book publishing and getting your book printed. Our support staff is in the same location that we publish and manufacture your book. All of the books we print are done in-house. We never outsource any support or printing services. You can count on DiggyPOD to give you great service and excellent quality. Explore our reviews and testimonials from authors that have published with us. Or save a quote, which locks in your book printing cost.
The key difference between self-publishing and a traditional publisher is that the self-publisher does all of the work that a typical publishing house would perform. Self-publishing has seen dramatic growth over the last five years. According to Bowker, from 2008 to 2013 there was 292% growth rate of self- publishers that applied for an ISBN. This statistic does not include ebooks, or books that were printed without an ISBN.
The self-publishing process can seem overwhelming to aspiring authors. That is why we offer information to help authors avoid the pitfalls of book publishing. We will educate you about vanity presses, contracts, royalties, ISBN numbers, copyright, book design, editing, selling, and the different book genres we have printed.
A good book must be planned out, and starts with choosing the right company to help with the process. We are the go to online resource for the do-it-yourselfer that wants to learn about the self-publishing process. We have been helping authors for over ten years, and take great pride in making dreams of publishing a reality.
At DiggyPOD, we never charge a royalty, nor do we require you to sign a publishing contract. We believe that each author should reap all the awards and profits of their work. After all, it's the self-publishers hard work, ideas, and written words, not ours. DiggyPOD will keep in constant contact with you using email and phone support, so you know exactly what is going on with your book order. If you are ready or just pricing it out, save a quote to start your goal with us.
When it comes to getting your book printed, you want to make sure you pick a printing company that specializes in helping self-publishers. The success of how your book looks and sells, often depends on the expertise of the company you choose.
Our book printing section will teach you about the terms that are used in the book printing industry and what they mean. We want authors to have a good understanding of book printing companies, POD-Print on Demand, cover options, paper choices, trim sizes, binding styles, digital printing differences, and see first-hand how the book printing process works.
Choose a book printing company that you can speak with on the phone, and is located in the USA. Make sure the company that you choose actually prints the books themselves in-house. Don't use a company that outsources the printing processes to a third party, or uses aggressive upselling tactics. You can easily review the quality of the book and the book printing company from their ratings first.
Books are judged by their cover, and printing companies are judged by their printing quality. Make sure you to get an actual printed book sample from the book printer you choose. At DiggyPOD, we take great pride in producing top quality perfect bound books for self-publishers. Want to see and feel our quality product? Request a free sample book today.
Many self-publishers are not sure what to do after they have written their book. We take out the guesswork of publishing and show how easy it is to get your manuscript ready for printing. DiggyPOD has dedicated an entire section of our website to preparing a manuscript to become a printed masterpiece.
We will show you what is needed to get your book published. From formatting your interior text, setting up a book cover, figuring out the spine dimension, and creating a print ready PDF that is ready to be published. Our helpful video tutorials, will show you how to get your book ready for production.
Still got questions about how to publish a book? Not a problem—At DiggyPOD, we have a generic Questions and Answers section about our services. And we also have a specific Q&A section for setting up your book templates and margins for the interior pages, and another Q&A for cover template questions.
DiggyPOD will turn your "How to publish" questions into understandable answers. We make the process of publishing a book easy and affordable. Start your journey of publishing a book today by saving a quote, and signing up for our educational newsletter.
We offer some additional printing services such as: file review and fixing, proofs, barcode creation, book cover design, free shipping, and different book print production times to meet your deadlines. Choose any of those additional services when ordering your book.
DiggyPOD's sole focus is giving the self-publisher affordable book printing services with great customer support. And you can have peace of mind knowing that all of our printing services are performed in our digital book manufacturing facility located in Tecumseh, Michigan.
We love engaging with authors and listening to how we can bring their passions come to life on paper. Feel free call us at 1-877-944-7844 if you have any questions.