Novel Publishing: Self-Publishing with DiggyPOD
Bring your fiction to life as a self-published author. Retain control of your work, and make it work for you. Self-publishing is booming because authors can make much more selling their books when they self-publish, avoiding steep fees of vanity presses and paltry royalties offered by traditional publishing houses.
DiggyPOD's state-of-the-art book printing technology produces industry-standard books of the highest quality. So when it's time to publish your masterpiece, you can trust DiggyPOD to produce a book worthy of your words and ready for bookshelves.
Since 1988, we've worked with authors like you to turn creative vision into an impressive reality. From romance to suspense, historical fiction to fantasy, magical realism to the next great American novel, DiggyPOD fulfill all your novel printing and self-publishing needs.
We're proud of our resource center with information to help self-publishers avoid traps and fees, easy-to-use tools to make your book print-ready, and a customer service staff that is always at your service.
At DiggyPOD there are no misleading contracts or hidden fees, and all royalties are yours to keep. Let us help you take the final step: publish your novel with a print-on-demand house dedicated to self-publishers.
Design Your Novel in Print
There are three industry standard book sizes: 5.5" x 8.5", 6" x 9", and 8.5" x 11". Most of the books we print are these standard sizes, but we also do some custom sizes as well.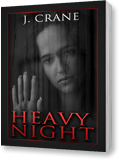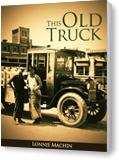 DiggyPOD Novel Printing: Trusted, Affordable and Fast
When you choose DiggyPOD, you're choosing the highest quality novel printing and the most affordable price. But don't take our word for it! Check out our real customer reviews to see why authors print with us again and again.
We can also send you a free book sample to see the quality of DiggyPOD's covers, paper, printing, color and your options for book printing.
If you have any questions, we're a phone call away and happy to help. Reach us at (877) 944-7844. One of our expert agents will be glad to answer any questions you have about self-publishing your novel.
We Are Proud of our Five Star Rating!

"The product was delivered exactly as promised in a timely manner. The customer service was also quite helpful. Overall I was quite satisfied and the person who received the books as a gift was delighted."
"I would like to thank you for all your help in getting my book published. I found the process to be very user friendly especially for a beginner like me. The books arrived and I was pleased on how professional they looked."
Subscribe to our
Publishing 101 Newsletter
Receive periodic updates on publishing best practices. No Spam Period!
Please enter a valid email address.