Children's Book Publishing
You've written a children's book and are ready to take the next steps to self-publish! You've come to the right place. DiggyPOD is a trusted name in children's book printing for self-publishers.
We print more than 100,000 books a month for self-published authors just like you — authors looking to retain creative rights and ownership of their books. We're proud to be a supportive resource for self-publishing authors along all steps of the book printing process.
Children's Book Self-Publishing 101
The hard part is done — you've written your children's book. Now it's time for the final (and fun!) step of putting it into print and publishing it. DiggyPOD has easy-to-use tools you'll use to publish your one-of-a-kind work of love.
We offer the highest quality printing available, and the hallmarks of a children's book are all possible at DiggyPOD. Your book is infinitely customizable with vibrant color, laminate covers, glossy pictures and large pages that are easy for tiny hands to grab.
Play around with the DiggyPOD Quote Calculator to see how your book might come to life by choosing size, page count, paper stock and lamination type.
Children's Book Printing: Highest Quality Guaranteed
We offer the highest quality children's book printing at a low price — that's the DiggyPOD guarantee. We stand behind the quality of all our books, and we want you to choose DiggyPOD with confidence.
That's why we offer a free book sample. Order yours today, completely cost-free, to see the quality of our paper, printing, color, cover and more.
Children's Books Make the Perfect Unique Gift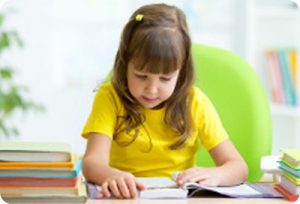 Your self-published children's book is a great gift for the child — or children! — in your life. Channel your creativity into crafting a unique story just for them! Imagine your little one's delight when you print a children's book where he is the main character.
Perhaps a favorite stuffed animal comes to life as a character in a story all his own, or an entire cast of characters is made up of his best friends or cousins. The possibilities are endless when you create, print and publish your very own children's book.
If you have any questions about children's book publishing, please call us at (877) 944-7844. A member of our expert staff will be happy to help you.
We Are Proud of our Five Star Rating!

"The product was delivered exactly as promised in a timely manner. The customer service was also quite helpful. Overall I was quite satisfied and the person who received the books as a gift was delighted."
"I would like to thank you for all your help in getting my book published. I found the process to be very user friendly especially for a beginner like me. The books arrived and I was pleased on how professional they looked."
Subscribe to our
Publishing 101 Newsletter
Receive periodic updates on publishing best practices. No Spam Period!
Please enter a valid email address.