How to Choose the Best Book Printing Company
While there are more than 30,000 printing companies in the United States alone, there are less than 100 that truly specialize in book printing exclusively — and out of that 100, most of them only print large book runs (10,000 or more books at a time). Not all book printing companies are created equal, and not all are the best choice for self-publishers. You will experience first-hand the difference when you print your book with DiggyPOD.
Since 1988, DiggyPOD has provided exceptional book printing services for self-publishers online. We specialize in book printing, printing books is our business— DiggyPOD does not print business cards, flyers, brochures or any other printed materials, we simply print quality books. And because our focus has been on the printing of books for more than fifteen years, we've become efficient at delivering quality books with outstanding customer service. We deliver the best quality books in a timely manner at a very competitive price, and we work well with all authors — whether you wish to print twenty-four books or five thousand DiggyPOD has your book printing needs covered.
What to Look for When Choosing a Book Printing Company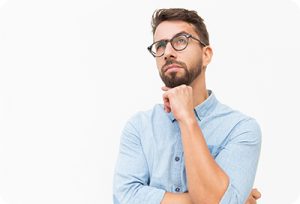 There are two paths an author can choose when printing their books. The best choice for a self-publisher is to choose a book printing company that specializes in book printing exclusively. The second option is to choose a self-publishing company, which could take months before the books are published driving up the cost for the self-publisher. This delay typically comes from self publishing companies outsourcing the book printing job, editing, and layout services. This ultimately leaves the self-publisher with little or no control over the book printing process resulting in the loss of potential profits.
When a large self-publishing company outsources the book printing job, they themselves choose specialty book printing companies like DiggyPOD who only print books. You can save time and money by eliminating the middle man when you print your book with a DiggyPOD. Large book manufacturers tend to cater to large publishing companies rather than self-publishers because most of them are not set-up to run short runs and they like to print much larger quantities to keep their big presses running.
When you self-publish your book, you'll want to make sure you pick a legitimate book printing company that can meet the self-publisher's expectations. Pick a book printing company that you feel comfortable with printing your book, leaving the creative control entirely up to you. One of the biggest mistakes a self-publisher can make is picking a local print shop or commercial printing company that does not specialize in printing books for the self-publishing author. While large book manufacturers often print very large runs, they are not familiar with a self-publisher's unique needs. DiggyPOD's on demand book printing is a cost effective alternative to a printing with a large book manufacturer.
Furthermore, there are a lot of book printing companies that advertise book printing services but don't actually print and bind the books themselves. Unfortunately the consumer is less informed about who is actually printing their book when outsourcing takes place. Below are some common questions you should be asking when considering a book printing company.
Regardless of the printing company you choose, be sure to check:
• Do they print and bind the books in their own facility without outsourcing?
• Do they have a phone number to call and answer questions you may have?
• Will I have an assigned customer service representative?
• Do they have third party positive reviews?
• Will they send you a sample of their work?
In conclusion, be wary of book printing companies that offer "extra" services (marketing, editing, distribution, copyrighting, etc.) The traditional book printer has little to no experience in these services. They can, however, direct you to companies that offer these services, but are typically not offered by them.
Book Printing Specialist for Self-Publishers
DiggyPOD is a book printing company that specializes in fulfilling the unique needs of self-publishers, and that makes us different. In more than 15 years as an on demand book printing company, we've worked with thousands of self-publishers across every genre and we continue to receive top reviews and ratings. Experience the DiggyPOD difference today! Request your free sample book.
If you have any questions before you place your order, call us at (877) 944-7844. Our staff is here to help. DiggyPOD can turn your Book Printing dream into a reality!
We Are Proud of our Five Star Rating!

"The product was delivered exactly as promised in a timely manner. The customer service was also quite helpful. Overall I was quite satisfied and the person who received the books as a gift was delighted."
"I would like to thank you for all your help in getting my book published. I found the process to be very user friendly especially for a beginner like me. The books arrived and I was pleased on how professional they looked."
Subscribe to our
Publishing 101 Newsletter
Receive periodic updates on publishing best practices. No Spam Period!
Please enter a valid email address.