What Costs to Expect When Self-Publishing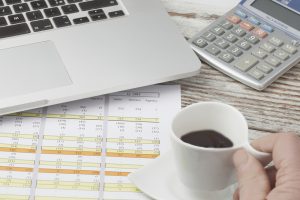 Though self-publishing saves you time in comparison to traditional publishing, it may not save you money. There are certain costs you'll need to expect and accept when it comes to self-publishing. In order to produce the very best and professional product you can, you'll need to invest a little bit in your book. But why wouldn't you invest in something as important as the book you've written?
Beware, however. Don't fall into the trap of Vanity Presses who offer "packages." A vanity press has you agree to a contract and has you pay a fee for one of their publishing packages. These fees can be outrageous! Publishing packages from vanity presses, including the popular CreateSpace, can cost thousands of dollars and lock you into a contract where you're only paid royalties.
Here are just a few costs of self-publishing you can invest your money in that will result in a beautiful book worth selling.
Self-Publishing Costs: Editing
Sometimes, hiring a professional, freelance editor can improve the quality of your writing. If you don't have a friend or someone in your life who will do it for free, consider paying someone to do it. You don't have to pay them to edit your content—just your grammar and punctuation. Make sure your manuscript is in tip-top shape before you take it to the printing company. We've said it before and we'll say it again: the last thing you want is to receive your self-published book to find it riddled with typos and comma splices.
Cover design
Let's face it: people do judge a book by its cover. But that's because covers have the potential to be beautiful, eye-catching, and intriguing. In order to achieve all three, make sure you choose to print with a company that puts time and care in your cover design. At DiggyPOD, we do exactly that. We exclusively uses Gloss Layflat Laminate when creating gloss laminated book covers. Gloss Layflat Laminate provides superior protection for your book—not only does it leave your book with a professional, high-gloss look, it keeps your book safe from spine cracking. Other book printers use UV coating, which is a cheap alternative to Gloss Layflat Laminate. UV coating is a very thin layer of gloss liquid coating put to paper that will crack eventually
Book Binding
Again, find a company that takes binding seriously. You don't want to compromise on how your book is bound. That's why at DiggyPOD we offer 3 types of binding: perfecting binding, spiral binding, and hardcover. Perfect binding is when the pages are glued together, rather than stitched. Spiral binding is exactly what it sounds like – a coil-bound book – and is perfect for cookbooks. Hardcover books are perfect bound and then glued to a thick book board. No matter which you choose, we can guarantee your book will be bookstore-quality.
Book Selling
We don't need to tell you how important selling your book is. Choosing how to sell your book is key: you don't want to get locked into a contract where you only make a percentage of your sales. We believe you, as the author and publisher, shouldn't keep just a portion of the profits. That's why we created Bookblues. If you choose to sell through Bookblues, you're also choosing to keep 100% of the profits. The possibilities are really quite endless, and, since we don't believe in outrageous commissions or processing fees, you not only keep all of your profits, but you also save money. To see an example of this, check out our selling fee comparison calculator. The only fee to pay is our monthly listing fee (after the first thirty days on Bookblues), which, when you add it up, really makes a substantial difference.
When all's said and printed, you'll be happy you chose to print with DiggyPOD. A lot of authors are hesitant to self-publish, because they know they'll have to front the costs. In the end, it's worth it. You end up with a professional, bookstore-quality book that is yours to sell. What more could you want?