Self-Publishing Christian Books or Other Faith-Based Books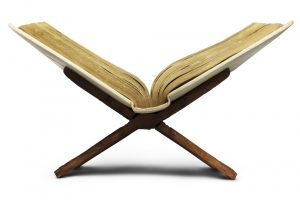 There's no doubt about it: Christian, or other faith-based books, are some of the most popular in self-publishing. Whether for personal use or for dissemination to Churches, religious small groups, or as informational material to possible believers, self-published Christian books are very widespread and popular. Self-publishing Christian books, or other faith-based books, can fulfill a longing or aspiration in the life of the author while simultaneously touching and inspiring those who encounter it. In this blog post, we'll show you how to get a Christian book published (spoiler alert: us!) and why it's such a great choice for spiritual writers.
Self-Published Christian or other religious books are great literature for churches
One of the most common reasons why anyone publishes a Christian or religious book is to provide their church or sacred place with supplemental reading material. A lot of religious leaders will publish their work and provide it for their patrons. Self-publishing is a good way to strengthen the congregation as well as get your book published. The turnaround time for traditional publishing, even through smaller publishing houses, can take entirely too long. The top Christian self-publishing companies are those who treat the book with the utmost care and urgency. Choosing a self-publishing, especially a POD publisher, guarantees a stellar product in no time at all. The quicker it gets published, the sooner churchgoers have it in their hands.
Your book could help someone struggling with or questioning religion
With any great literature, there is always the possibility of helping whoever reads it. This is especially true with religious and self-help books. Readers turn to these books for different reasons than why they pick up a novel. They're looking for something and hoping to find it within the pages. Whether it's the pursuit of knowledge for knowledge's sake, or if it's a personal need to soothe their worries, your book could provide answers for readers.
Self-Publishing Christian Books, or other Faith-Based Books, Can Help You Grow Stronger in Your Faith
These books don't only help your readers. They're especially important in the life of the author. In the process of writing, you'll be allowed to reflect on your beliefs, to question and, ultimately, affirm why you believe what you do. It's a good way to reconnect with your religion, to delve a bit deeper, to ask more questions, and to spread what you've learned.
Choosing DiggyPOD means choosing a publisher dedicated to your work
DiggyPOD prides itself on being a one of the most dedicated and professional Christian faith publishers. Of the 100,000 books we print each month, more than 75 percent are Christian books. Christian authors come to us because at DiggyPOD we produce only top quality books worthy of their manuscript.
Since 1988, we have worked with authors just like you. We are the go-to resource for writers interested in Christian self-publishing. We have published books of every denomination: Catholic, Baptist, Methodist, Lutheran, Presbyterian, Protestant, Pentecostal, Episcopalian, and non-denominational.
We seem to say this a lot: DiggyPOD is the choice for your book. But it's true! When it comes to self-publishing christian books, or other religious books, we're the best option for a professional, beautiful, and high-quality book. We'll treat it, and you, with the utmost respect, because when it comes down to it, you aren't just a writer. You're a publisher, too.