So, You Want to Publish Your Own Book? How to Tell if Your Book is Ready to be Self-Published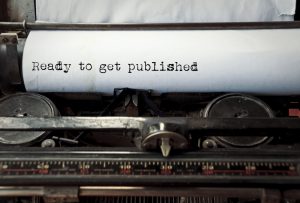 Once all is said, done, and written, you'll be faced with the decision: is it time to publish your own book? Here are some good indicators that a book is ready for publication.
You're ready to publish your own book once it's without typos, grammatical errors, inaccuracies, inconsistencies, etc.
This one is pretty straight forward. You never, ever want to publish something that is riddled with errors. That's just sloppy! Be professional. Scour your manuscript, edit it, then re-edit it. If need be, hire a freelancer to do the dirty work for you. There's no shame in hiring outside sources. In fact, letting someone else look at your work can reveal errors that you might have glanced over. A clean, error-proof book is a necessity for publishing. Only once your book is without any mistakes can it be published. Any sooner, and you're only doing it a disservice.
You have a cover and overall design that is clean and professional.
You can't publish a book without a cover. How, then, are people supposed to judge it? Right? All jokes aside, the design of the book is important. It's the very first thing people look at – whether online or in real life. A cover is supposed to be beautiful, and it's supposed to tease at what's to come within the pages. Make sure yours is the very best it can be; make sure it's working hard to sell your book. Otherwise, wait to publish.
You've found a self-publisher you're happy with.
Don't do all that work just to settle with a publisher that isn't going to treat your novel right. Some publishers don't have the author's best interest at heart. Presses that have you sign a contract are never on your sign. Those pesky little contracts will lock you into a deal that cheats you out. You'll end up losing money and being stuck somewhere you don't want to be. The easiest way to publish a book? Partner up with a publisher that puts you first. Partner up with DiggyPOD!
You have a marketing plan in place (if you're selling your book).
If your goal is to sell your book (remember, not every is self-publishing to sell; some people simply self-publish just for the sake of it), then you need to be sure how you're going to market your book. Before you publish your own book, solidify the ways in which you're going to attract readers to buying it. Will you be marketing on social media? Traditional print ads? Or Google ads?
You've converted your files into print-ready PDF.
Now, if you're looking for insights in how to publish your own book online, this step isn't really necessary for you. However, if you don't want to publish an ebook, you'll have to ensure that your manuscript is ready to printed per the company's standards. If you choose to publish your own book with DiggyPOD, you'll need to make sure your files are properly formatted.
You're happy with how the book has turned out (duh!).
This point is especially crucial. No amount of beautiful covers, strong marketing plans, or print-ready files will matter if you aren't happy with your book. Be sure that your manuscript is your ideal book. If you publish a book you're happy with, then nothing else matters.