Press Release – Vareo PUR Perfect Binder
Tecumseh, MI: DiggyPOD, an industry-leading digital book Print on Demand and Self-Publishing Company in southeast Michigan, has recently purchased the Vareo PUR Perfect Binder, a Muller Martini product that maximizes binding quality by using PUR glue instead of an EVA hotmelt glue. In publishing, perfect binding is a bookbinding process that glues the pages rather than sewing them. This binding method, which is the most popular, produces a high quality product for a fairly inexpensive price.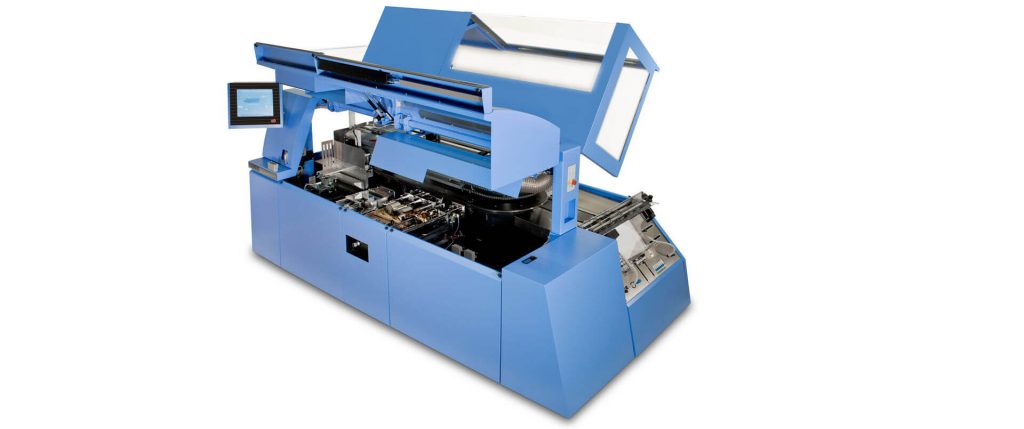 DiggyPOD is the first U.S. book printing company to use PUR glue with the Vareo Perfect Binder. Along with the mitabook binder, DiggyPOD has invested over $500,000 to ensure that they become the top book manufacturer in the U.S.
The Vareo PUR Perfect Binder specifically ensures large quantities of high quality books quickly. Vareo uses asynchronous movements so that each processing step takes place exactly when it needs to. It binds with such precision that the very first book is sellable. This precision cuts down on waste. Some of PUR glue advantages include:
Excellent lay-flat and flexible binding
Binding of coated stocks
Can bind print oils used in Digital Printing
40% to 60% stronger binding
Environmentally friendly
Through their investment in top-notch printing, DiggyPOD promises a sleek, professional, and impressive product for self-publishers and established book publishers throughout the country. Publishing in quantities of 24 to 2,000 books, DiggyPOD delivers a product that cannot be rivaled.
Tim Simpson, President of DiggyPOD, says, "This new PUR binder from Muller Martini will allow us to upgrade to the leading edge binder on the market and give our customers a superior binding, faster set-up times, and less waste than other book printing companies."
About DiggyPOD: DiggyPOD is a privately owned company that prints books on demand for self-published authors. DiggyPOD was founded in 2001. DiggyPOD publishes over 100,000 books per month, and in 2014 DiggyPOD was included on Forbes' Inc. 5000 List of the Fastest Growing Private Companies in America.