How to Write a Successful Book Series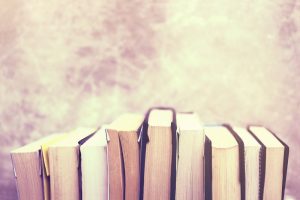 If you're writing a great book, why stop at one? Why not write an entire book series? Of course, not every book warrants an entire series, but some are made for it. In this blog, we'll tell you all you need to know about how to write a successful book series. From idea conception to plot to self-publishing, writing a series takes dedication and consistency. Not every author is cut out for it, but those who are can create memorable, life-changing books.
Some of the best selling book series of all time are held closely to their readers' hearts. A series like Harry Potter inspires a whole generation and carves out a space for itself in amongst all the legendary books. The Chronicles of Narnia is another great example; a beloved classic, the books in the series aren't necessarily in chronological order nor do they all feature the same characters. They are set within the same world, however, and are all linked somehow. A Series of Unfortunate Events is another, one that has inspired both a movie and a Netflix spinoff.
A good book series must first need to be a book series
In order for a book series to succeed, there must be a necessity for the story to continue throughout several books. Not every book calls for a second, or a third, or a fourth. Be careful when writing your book. Ask yourself not only can this be continued, but should this be continued? A series like Harry Potter was very natural; as Harry continued through each school year, so did the books. The same could be said for A Series of Unfortunate Events. For each abysmal guardian the Baudelaire children encountered, so too was a new book warranted.
You shouldn't be concerned with how to plan out a novel series if your novel shouldn't be a series. This is where writers can make mistakes. A romance novel about a couple in the Paris shouldn't necessitate a book series. However, let's say that couple finds themselves swept up in a riveting spy mystery, then it could be considered. Always be sure you're planning ahead for what will eventually happen further along down the series.
How to write a consistent series
Now, once you've decided if your novel should become a series, you'll need to plot it out. Figuring out how to plot a book series is much more difficult than plotting out one book. You must take care to match the story across several books. The details, characters, situations, and backstory must carry over from book to book. This is crucial. No one can tell you exactly how to write a series outline, but there must be an outline, that way you don't mix things up.
Be sure to document everything. Every background detail, character trait, and event must remain consistent across all the books. If you be sure to keep track of everything, through extensive notes, then you'll be off to a good start. You could create spreadsheets in order to keep all the information straight, and that way you have an archive to draw from. Having a freelance editor will help too – they'll provide a safety net in case something slips through the cracks in one of the subsequent novels.
Focus on the story, always
Writing a series takes a lot of effort, but be sure you're not spending so much time making sure that everything is perfect and consistent that the story isn't moving along. It's a lot to juggle, but the story must be put first, always.
If you plan things out, stay dedicated, and move the story along, you can write an exceptional book series. Perhaps you'll write one on par with Harry Potter, The Chronicles of Narnia, or A Series of Unfortunate Events. It all depends on you. And who you self-publish with. Who knows, you could have a best seller on your hands. Or several.