How to Sell Your Self-Published Book Online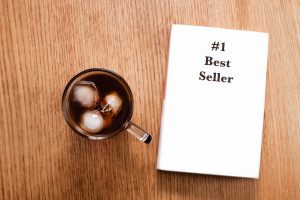 So you've finally finished your self-published book: it's printed and in your hands, and now it's time to sell it. When choosing how to sell your book, make sure you choose wisely. Your self-publishing journey hasn't led you this far just for you to lose your rightfully earned money. There are many, many ways for self-published authors to sell their books, both online and off. We at DiggyPOD believe you, as the author and publisher, should retain all rights and therefore should receive all the profits.
How to Sell Your Self-Published Book Option 1: Bookblues
It's the belief that the author should be in total control that influenced the creation of Bookblues. DiggyPOD knows that your book is important. If you choose to sell through Bookblues, you're also choosing to keep 100% of the profits. The possibilities are really quite endless, and, since we don't believe in outrageous commissions or processing fees, you not only keep all of your profits, but you also save money. To see an example of this, check out our selling fee comparison calculator. The only fee to pay is our monthly listing fee (after the first thirty days on Bookblues), which, when you add it up, really makes a substantial difference.
Option 2: Amazon
A second option is to sell through Amazon. You don't need to go through one of Amazon's self-publishing imprints, either. A lot of self-published authors believe that if they don't publish through Amazon, they can't sell on the site. This is incorrect. You can sell on Amazon. Amazon offers two types of Seller accounts—an Individual account and a Professional account. The Individual plan should be used if you don't think you'll sell more than 40 books a month. Amazon will charge you $0.99, a 15% referral fee, and a variable closing fee of $1.35 for each book sold. The Professional account is $39.99 per month and should be used if you plan on selling over 40 books per month. With the professional account, you won't be charged the $0.99 per book fee. Refer to this link for the fee schedule of Amazon.
Option 3: Indie Bookstores
A third choice of how to sell your book is to move offline and sell your it in independent bookstores. This is probably the most difficult of the three options listed, but it's not impossible. A good way to be able to sell your book in bookstores is to first form a relationship with those stores: do readings there, help with other author events, buy from them, etc. Once you've formed a relationship with the store, and once you have your book and are actively marketing it, you can approach the bookstore to make some kind of deal. How the store acquires and sells your book will vary from store to store: some stores will offer a consignment deal, in which you only get paid if the book sells, others have reading fees, or some will pay you a percentage of the sales. Make sure you find out how they'll sell your book, and make sure you're okay with it.
When choosing how to sell your self-published book, be sure that it's the best option for your book. Whether you sell on one or all of these platforms, we wish you all the success. Obviously, you won't sell much on any platform if you don't at first market that book. If you need a little help marketing, be sure to read our blog about promoting self-published work.