Press Release: DiggyPOD, Inc. Writing Scholarship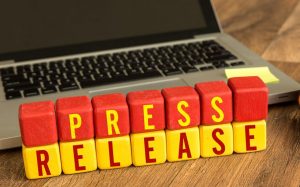 DiggyPOD, Inc., a Digital Book Printing on Demand Company that helps the self-publisher become published, is proud to announce three writing scholarships for college-enrolled students pursuing an English or Creative Writing Degree.
DiggyPOD excels at turning authors' dreams of becoming published a reality and wants to contribute to the upcoming writing community. DiggyPOD is going to be awarding a total of $3,000 in writing scholarships. The deadline for submissions is August 31st, 2017 with the winners announced on October 1st, 2017.
Tim Simpson, President of DiggyPOD says: "We print a lot of titles each year, and we want to help college students with their college expenses by offering these three writing scholarships. Self-published authors have been great to us by providing us business over the years, and it only seems appropriate to give back to writing community. Who knows, maybe someday one of these aspiring writers will become a bestseller, and it would be great knowing that we had a little hand in helping with their college expenses."
Please visit the official 2017 Writing Scholarships page to view the complete details.
About DiggyPOD: DiggyPOD is a privately owned company that prints books on demand for self-published authors. DiggyPOD was founded in 2001. DiggyPOD publishes over 100,000 books per month, and in 2014, DiggyPOD was included on Forbes' Inc. 5000 List of the Fastest Growing Private Companies in America.