Book Printers – Learn to Pick the Right Company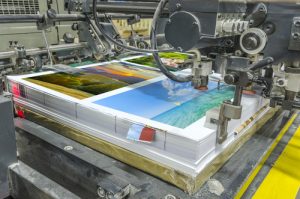 With thousands of printing companies in the United States alone, choosing a book printer for your book can be a bit of a daunting task. Where to start? What is the difference in companies? What are some key components to look for when picking the right printer? These are all questions a self-publisher asks when diving into the printing process.
First off, you need to know that there are differences based on the size of the company. When a large book manufactures prints, they tend to print
very large runs. This means they are not familiar with a self-publisher's unique needs. Large book manufacturers tend to cater to large publishing companies rather than self-publishers because they need long runs to keep their presses running. There are less than 100 printing companies that truly specialize in book printing exclusively. Out of that 100, most of them only print large runs, 10,000 or more books at a time. DiggyPOD is an online book printer that specializing in working with self-publishers and this is what makes us different.
When you self-publish your book, you want to make sure you pick a legitimate book printing company that can fulfill a self-publisher's needs. Read our helpful tips below to make sure your self-published book is a success.
Print your book in their own Facility
One of the biggest mistakes a self-publisher can make is picking a local company that does not specialize in producing books for the self-publishing author. There are a lot of companies that advertise book printing services, but don't actually print and bind the books themselves. Make sure to pick a company that specializes in book printing, and produces the book in their manufacturing facility.
Avoid the Local Quick Printer and Copy Shops
You will want to avoid the local quick printer, when choosing a company to produce your book. While these local companies are great at printing business cards, envelopes, letterhead, and color brochures. You will also want to avoid copy shops, like kinkos or office depot. The quick printer or local copy shops are great at producing black and white copies, color copies, and manuals but they do not specialize in book printing. Make sure to choose a company that specializes in just printing books. A true book printer, only manufacturers books, and never prints brochures, letterhead, or business cards.
Customer Support with a Phone Number
Being able to talk to a real live person is a game changer. It is inevitable that obstacles may occur, adjustments may have to be made, and questions will need to be answered. This is when having a quality customer support system can be incredibly beneficial. You not only will be more satisfied with your end product but you will be able to enjoy the overall book manufacturing process. This is a time that should be exciting and rewarding, not stressful and unpleasant. A relationship is created between the customer and the book printer. The more the company can relate, the better your end product will be.
No Contracts to Sign
A printing company will never ask you to sign a contract. Most book publishing companies require Authors to sign a contract. Most of these publishing contracts can take away the authors rights to the book. Some of these contracts tell the author how much they can charge for the book, and lock the author into their expensive royalty scheme. If you want to sign a contract, please make sure you talk with an attorney before doing so.
A reputable company will never make you sign a contract, remember this is your intellectual property and you should keep all the rewards of your hard work.
Book Printing Company Reviews
Always do you research before working with a book printer. You will need to make sure that they are a quality organization that is worthy of your business and trust. Make sure to read independent verified customer reviews and see what people have to say about their own personal experience. While no company is perfect, once you have read the reviews, you will get a sense of how well they perform and if their customers like them. Any company can provide testimonials, but make sure to pick a book manufacturer that has verified reviews through a third party. Avoid any company that does not have any verified reviews.
Provide Samples of their Print Quality
Words are just promises until you see a finished product. Make sure that you have seen a sample of the companies work before working with them. Make sure you get a sample in the mail, so you know exactly what kind of quality the company offers. The last thing you want to do is print your book, and find the quality of printing is substandard.
Bonus tip:
Do not settle during the publishing process. Make sure to choose a book printer that offers both phone and email support. A lot of companies keep the author in the dark during the book printing process, and we feel that the author should know exactly what is going on with their book project from start to finish.
Here at DiggyPOD we want to inform the self-publisher as much as possible. We feel that our services are top notch and would love to walk side by side with you during this process. We are passionate about turning your vision into reality and empowering self-publishers. However, we want to make sure that customers are properly informed, no matter the company of choice.
We hope that these tips have brought light and clarified any confusion that a self-publishing author might have.
Happy Printing!!