The Best Self-Publishing Guide Books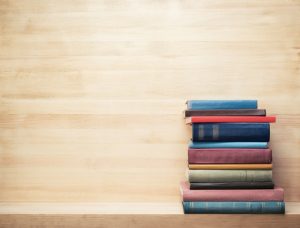 If you follow our blog, you'll know we already wrote a blog about the very best books for writers—regardless of what publishing route those writers choose. However, for self-published writers, additional reading may be required. Here at DiggyPOD, we think of ourselves as educators: we want you to have all the information you could possibly need in order to make an informed decision. That's why our website provides comprehensive and in-depth "lessons" about all things self-publishing.

Should you need additional information, firsthand accounts, or extra guidance, however, consult any one of these books.
by Shaun Platt and Johnny B. Truant
This book is a must-have for anyone who wants to self-publish. In Write. Publish. Repeat., Platt and Truant write about how they got into business and wound up created 15 indie franchises and published 100+ books. Plus, it also instructs writers on how to make their writing better and more print-worthy.
by Catherine Ryan Howard
Self-Printed will tell you everything you need to know about publishing a Print on Demand book and, more importantly, how to sell it. It's a realistic guide that tells its reader the nitty, gritty truth about the industry.
by Alison Baverstock
Baverstock is a publishing consultant, and through her advice plus the advice of other industry specialists, The Naked Author provides the reader with an objective analysis of the self-publishing world. This book will also provide insight on how you should invest your money throughout your publishing journey.
by Mark Levine
Levine's book talks less about the creative side of publishing and more about the formal process: contracts, printing costs, royalties, and marketing. Though DiggyPOD never has you sign a contract (and there are no royalties), The Fine Print of Self-Publishing is still a good tool to utilize should you self-publish anywhere else in your career.
by Marilyn Ross and Sue Collier
The title speaks for itself: everything you need to know. Written by best-selling author Marilyn Ross and publishing expert Sue Collier, the entire spectrum of self-publishing is covered in The Complete Guide to Self-Publishing. Nicknamed the "Bible of Self-Publishing," this how-to guide provides it all.
Of course, each publishing journey will be different, but it never hurts to take tips and advice from those who've already done it—plus, you can learn from their mistakes! Who knows, maybe someday you'll write a "How-To" book, and your name will be on a list just like this one.