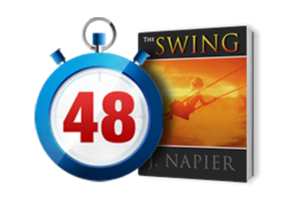 DiggyPOD's 48 hour book printing service offers you fast turnaround, great service and the quality you deserve. We offer a 48 hour production speed when you need your book in a hurry, however, you'll also need to add shipping time. So whether you need many books, or just a few, you'll get your books printed and delivered on time!
When using our book printing quote calculator make sure to select our Super Rush Service for your production speed to use our 48 Hour Book Printing production speed.
Fast Book Printing with Great Quality
We understand that you've put a lot of hard work into your book. That's why we adhere to the highest standards in the industry, using state-of-the art fast book printingtechnology and equipment that allows us to reduce time between steps of the book printing process. We are very confident with the quality of the books we print. So confident, in fact, we will send you out a sample book. So let us be the book printing company for your self-publishing needs.
We do offer a 24 hour book printing schedule, but you will need to give us a call, to make sure we can meet your deadline. We are one of the very few companies that can offer this quick turnaround for your book printing needs. Please give us a call at 1-877-944-7844 to discuss your schedule, and see if we can meet your requirements.
We Are Proud of our Five Star Rating!

"The product was delivered exactly as promised in a timely manner. The customer service was also quite helpful. Overall I was quite satisfied and the person who received the books as a gift was delighted."
"I would like to thank you for all your help in getting my book published. I found the process to be very user friendly especially for a beginner like me. The books arrived and I was pleased on how professional they looked."
Subscribe to our
Publishing 101 Newsletter
Receive periodic updates on publishing best practices. No Spam Period!
Please enter a valid email address.